LDS Pals offers the ultimate online experience.
LDS Pals offers the ultimate online experience. Some of the features include:
Thousands of LDS singles in your area.
Chat - group and private chat with other members easily.
Powerful Searching - keyword searching, advanced searching, and who's new searching
Member Messaging - let's you write to other members of LDSPals.com.
Individual Photo Gallery. - post as many pictures as you like (as long as they are clean and fun) to let others get to know you better.
Profile Image - let's others see what you look like.
Customized Profile - describe yourself to the world, let them see why you are worth getting to know.
Who's Online - see everyone who's online when you are.
Favorite Profiles List - keep track of your favorite people.
Profile Tracks - let's you see who has viewed your profile.
Once you become a member, you will be able to browse through other profiles, keep track of people that interest you and best of all, you can write and read messages to and from anyone for free!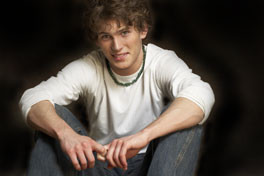 There are powerful searching abilities that you won't find on any other website. For example you can search for everyone with the word "theater" in their profile. It's a great way to find others interested in the same things that you are interested in. Also you can save drafts of messages so you don't have to continually write the same thing time and again if you don't want to. You can also make folders to keep track of your messages. And one of the things that I think is the greatest about the site is our photo galleries. This allows you to post as many pictures of your self as you like. You can let others see all the different hobbies you have. You also can post a picture onto your profile so that others can see who their reading about. There are so many fun possibilities that we just can't name them all.
LDSPals.com is truly the most unique and powerful online experience. All we ask you to do is to let all your other friends know about LDSPals.com. After all, if you tell all your friends, and everyone who signs up tells all their friends, all the more people you can write and get to know! So don't delay, sign up today and experience what meeting LDS singles online was meant to be like!